About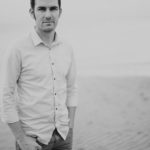 Digital, marketing & IT professional with over ten years experience in below the line agencies and small to medium business. Proven track record of developing innovative digital strategies by utilising strong industry knowledge with project management experience to lead and support projects of various calibre.
Proven ability to manage the expectations of all stakeholders involved in a project, from developers through to account managers & directors and the client by utilising core digital and marketing experience to communicate with all.
Technically minded with advanced knowledge across various operating systems and programming languages. Well versed across the Adobe, Microsoft & Google suite of programs. Capacity to efficiently adapt and learn new programs as needed.